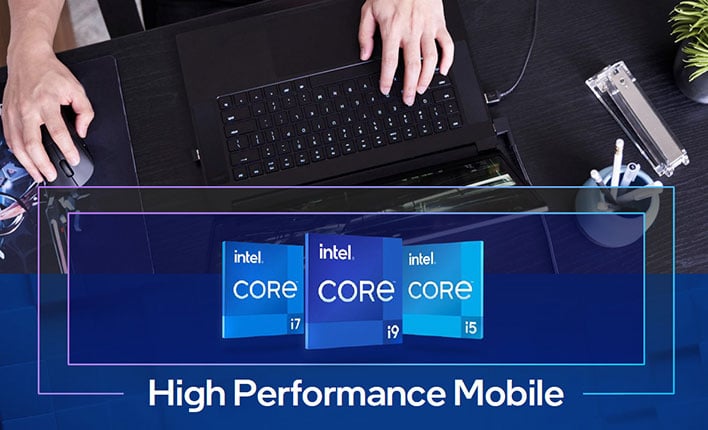 Computex might be a virtual online-only show this year, but you should expect some big announcements from many of the heavy hitters in tech. The virtual show kicks off May 31 at 7:30 AM local time in Taipei, which translates to 10:30 PM Eastern on Sunday the 30th in the U.S. While there will undoubtedly be a ton of announcements over the next few days coming out of the show, we do have some early news tonight from Intel, to get the show started. Intel hosted a press and analyst Performance Workshop, and has lifted the curtain on how it's expanding the Tiger Lake product lineup, with a few new point products in the laptop and small form factor desktop space as well.
Tiger Lake-U For Premium Laptops Gets Kicked Up A Notch
First up, the Tiger Lake-U series for premium and ultraportable laptops has been expanded with a couple of new members. Intel's Core i7-1185G7 made quite an impression on us in the MSI Prestige EVO 14, and now that processor has been succeeded by the Core i7-1195G7. Like its predecessor, the 1195G7 has a configurable 12 to 28 Watt TDP with four cores and eight threads via Hyper Threading. There's still the same 12 MB of last-level cache aboard, as well. Where the Core i7-1195G7 differs is in its slightly higher top clocks. The CPU portion maxes out at a blistering 5GHz on a single core and 4.6GHz across all cores, while there are 96 EUs in the Iris Xe integrated GPU that can hit 1.4GHz max.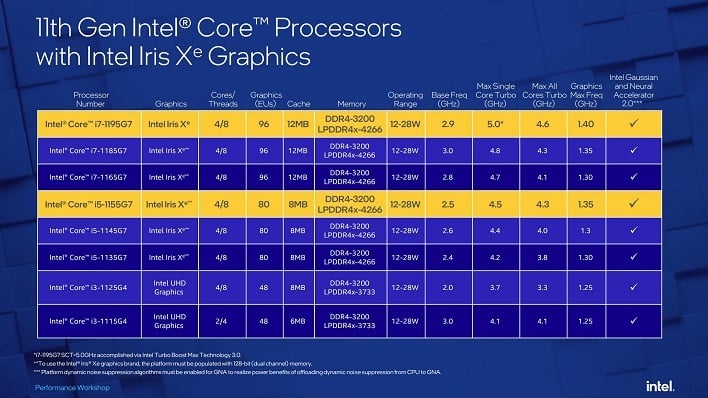 New members of the Tiger Lake-U family
There's also a new 12 to 28 Watt Core i5-1155G7 in the family as well, which maxes out at 4.5GHz on one core and 4.3GHz on all four. This one still has the same four cores and eight threads of the Core i7 at the top, but carries only 8 MB of last-level cache. The graphics clock on the Core i5 variant tops out at 1.35GHz. The Iris Xe in the Core i5-1155G7 has just 80 EUs, like the Core i5-1145G7 before it. Like all Tiger Lake CPUs before them, the new Core i7-1195G7 and Core i5-1155G7 support dual-channel DDR4-3200 and LPDDR4x-4266 memory configurations with an aggregate 128-bit bus to RAM, a requirement for the Xe branding. 
Intel To Unleash The BEAST Canyon NUC
On the other side of the Tiger Lake performance spectrum, the company has also announced a new NUC 11 Extreme kit, dubbed Beast Canyon. This system seems to have a Compute Unit (integrated motherboard with CPU and SO-DIMM slots) that closely matches what was rumored back in March. What we didn't know then was that this one would be the largest and most powerful NUC yet.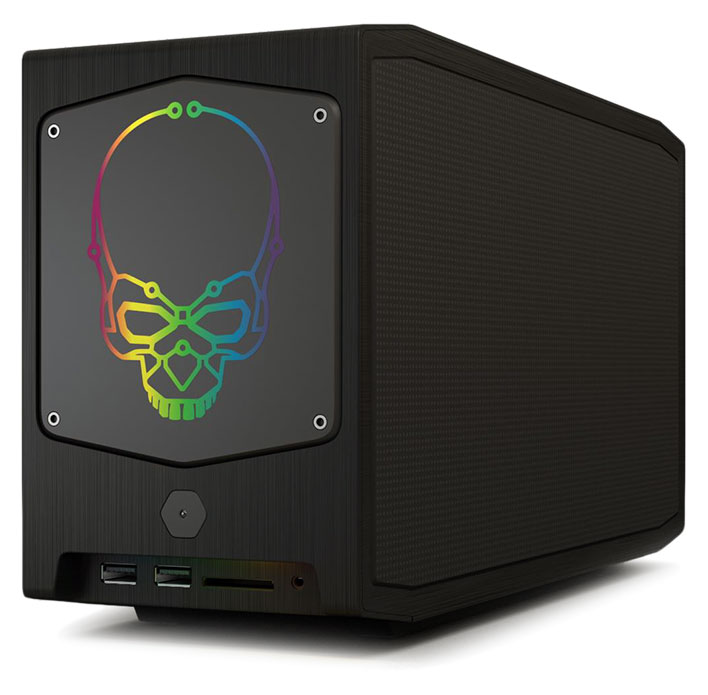 Way back at the dawn of the high-performance NUC series, the Skull Canyon NUC relied on integrated Iris Pro 580 graphics. Over time, Intel's performance segment NUC has grown and become more powerful, such as last year's Ghost Canyon NUC, which relied on small discrete graphics cards up to eight inches in length, like the GeForce RTX 2070 in our NUC review unit. Intel's new NUC now can host much larger component offerings, including full sized, full length graphics cards.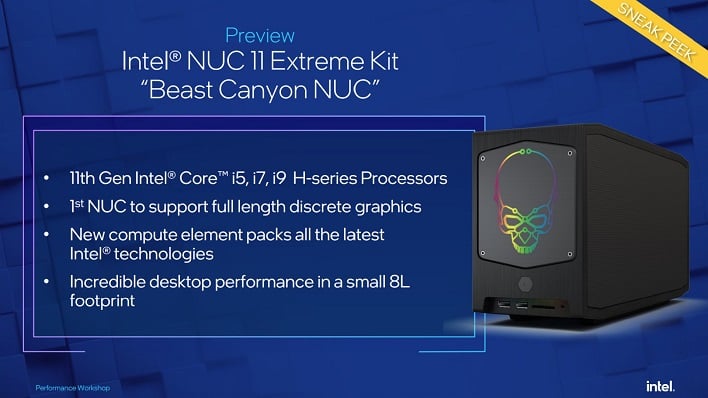 Intel's Beast Canyon NUC 11 Extreme kit is bigger and badder than its previous gen.
The Beast Canyon NUC 11 Extreme ships with Tiger Lake-H series CPUs from the Core i5, Core i7, and Core i9 families, although exact models haven't been divulged just yet. Check out our full performance preview for Tiger Lake-H here, with an 8-core / 16 thread specimen. This version of the NUC can support up to "full-length" graphics cards, though the exact supported dimensions are unknown. Some current cards are much shorter than their forebears, including NVIDIA's Founders Edition GeForce RTX 3070 and 3080, so we expect those to fit no problem, but we're not sure about 14" triple-slot cards like PowerColor's Red Devil Ultimate Radeon RX 6900 XT. The power supply may be another limiting factor since we don't know its capacity yet, either. However we do know that it's actually integrated directly into the Beast Canyon NUC itself, versus an external AC adapter. 
We also know that the NUC 11 Extreme will have an 8-liter footprint. The aforementioned Ghost Canyon NUC occupied just 4.9 liters, so this version is 60% larger, but it's still smaller than many mini-ITX cases. For context, Cooler Master's MasterBox NR200P and Fractal Designs' Core 500 mini-ITX cases each sport a 20-liter volume, more than twice what Beast Canyon carries. To fit a full-length graphics card of any sort in its dimensions is pretty outstanding. The case itself appears to have a mostly matte black design, but with what has become Intel's trademark RGB-lit skull logo emblazoned across the front panel. It looks demonly beastly and we like it.
Since Computex is just ramping up, stay tuned for more from all the major players in the next few days. We'll be watching the show as it unfolds from Taipei on virtual venues around the world and we'll be dishing up the latest and greatest tech as it is unveiled.